Solutions:
AP Automation, E-Invoice Receiving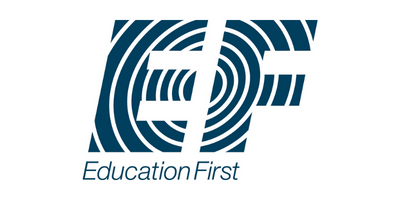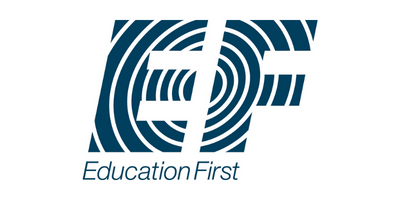 Find out how Basware helped Education First achieve increased user adoption, global compliance, reduced cycle times, and close to zero downtime.
Education First (EF) is a truly global organization operating in 100+ geographies with a decentralized financial operation and highly localized procurement processes. Implementing Basware AP Automation has increased EF's spend visibility, standardized best practices, and ensured financial compliance in regions.
EF's mission is to open the world through education and offers a combination of language training, cultural exchange, academic achievement, and educational travel.
The organization has grown into the world leader in private education, with offices and schools in over 50 countries and a global presence in over 100. With this growth, EF's financial operations have steadily become more complex and decentralized.
28%
Faster invoice cycle time
Education First's Challenges
With this decentralised structure, EF required a solution that would help implement best practices across it's regional offices, put in place fraud prevention controls and fundamentally increase spend visibility across the organisation.
We needed a way of enhancing our processes, getting more controls in place in our different regions and increasing efficiency for all of our staff. Basware has helped us achieve this and we still have room to grow with the technology which helps future-proof our decision to select them.Sara Gregorsson, Financial Systems Analyst, Education First
The solution also had to be accessible remotely for staff, maintenance costs had to be minimal, and innovations/updates needed to delivered without the solution incurring any downtime.
Finally, the solution also needed to& fulfill the wide array of compliance requirements that EF faces in the multiple jurisdictions it operates in (inc. China and Mexico).
How Basware seamlessly implemented a new AP Automation solution with Education First
After reviewing a selection of P2P technology vendors, EF committed to implementing the Basware AP Automation solution utilising Basware Network to facilitate the receiving of e-invoices. With the Basware AP Automation rollout, a Basware consultant was assigned to ensure the new system integrated seamlessly with the existing ERP.
It's been important for us to have someone who's been with us from the start of our journey because they understand our business needs, the configuration we've implemented and why.Sara Gregorsson, Financial Systems Analyst, Education First
EF relies on its ERP (Unit4 Financials) for all its legal entities around the world. Everything in the Basware platform is recorded in Unit4 using an API. It's an inbuilt integration that requires no extra intervention by the organisation's finance teams.
EF has maintained their Basware Consultant post-implementation and they see the consultant as a valuable resource for overcoming roadblocks and improving processes.
Basware is an efficient and intuitive P2P System that covers the full spectrum of our global needs. The positive experience for business users has ensured mass adoption and the support we receive concerning compliance has been invaluable..
Sara Gregorsson, Financial Systems Analyst, Education First
Results
The Basware solution is implemented across all legal entities which has allowed remote working during the pandemic and for staff to move territories without the need for additional training.
User Adoption has been extremely strong with 7k+ registered users. Satisfaction with the system is high, with end users happy to use the solution without the need of finance to push adoption. Basware's API integration with Unit4 and the close to zero downtime have allowed the finance team to focus on driving further efficiencies across their invoice handling processes.
Since implementation, invoice cycle times have reduced by 28% with it now taking less than 7 days for payment to be made. Invoice approvals, previously a bottleneck in the cycle time, now sees regular improvement with a 43% efficiency gain in the last 12 months alone. With invoices being handled more efficiently, EF is now paying 32% of invoices early unlocking early payment discounts and strengthening relationships with the local suppliers.
Finally, EF has been able to streamline tasks relating to compliance and ensure they are compliant in every regulatory regime they operate in. A recent innovation at Basware now means in China EF has the opportunity to automate invoice processing through Basware and automatically ensuring FAPIAO compliance.
It's great that Basware can help us in ensuring our compliance requirements. Basware's regional partners have direct integrations straight into the platform, this has been great for simplifying and speeding up invoice cycle times.Sara Gregorsson, Financial Systems Analyst, Education First