Industry:
Environment & Waste Management
Solutions:
AP Automation, E-Invoice Receiving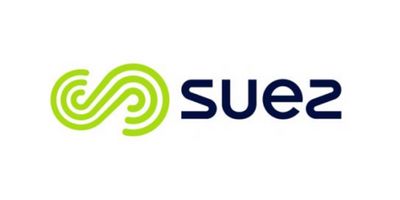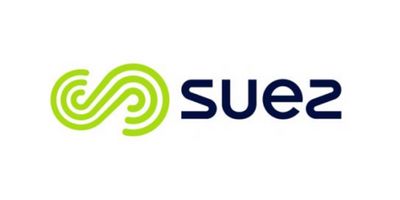 Discover how Suez escaped paper and processed 20,000 invoices per month, thanks to Basware's seamless integration with SAP
Like many organisations, Suez struggled under the weight of managing thousands of suppliers and invoices each month. Find out how the company overcame these issues and dramatically improved business outcomes with Basware.
Suez Environment (formerly SITA) is a leader in resource recovery, recycling, and waste management, providing solutions that maintain, optimize and secure the resources essential for a sustainable future.
Greg Panigas – General Manager, Business Improvement at Suez, was involved in a next-generation SAP implementation alongside his responsibility for looking after the organization's procurement department.
Adopting a solution with a solid digitization capability offered a way to escape paper and explore the e-commerce opportunities which could transform the way the business operates.Greg Panigas, General Manager - Business Improvement, Suez Environment
240k
Invoices processed per annum
Panigas was keenly interested in how the SAP project could optimize and accelerate how Suez handled the monthly burden of processing between 12 to 15 thousand supplier invoices from c.5,000 suppliers.
Suez's invoicing system was predominantly paper-based. Invoices were sent to the branches, where they were checked and passed on to the head office for processing and payment. The physical invoices could get lost, there was no way of tracking them, and there was no record of who had done what to them along the way.
Suez looked at a broad spectrum of ideas for streamlining the invoicing process. These ranged from developing a solution in-house to outsourcing it. However, with the advent of the new ERP infrastructure, seamless integration with SAP emerged as a critical consideration.
How Suez processed 20,000 invoices per month with Basware's seamless integration with SAP
Panigas and his team identified a shortlist of four potential vendors and sent out an RFP. Basware was eventually selected as it offered not only the desired end-to-end solution but a comprehensive e-commerce capability and full SAP integration.
A critical part of the solution was Basware's Scan & Capture Service that would convert Suez's large volume of paper invoices into electronic, increasing spend visibility and simplifying the invoice handling process.
Basware does what we want it to do, and does it very well. However, the real value in this implementation is the tremendous opportunities that it opens up, which will allow us to improve the business as we move forward." Greg Panigas, General Manager - Business Improvement, Suez Environment.
Although it was tied to the overall SAP project timeline, the Basware implementation was relatively rapid, and the system went live in under six months. The implementation also included a certain amount of training – for IT staff as well as users. A project manager worked with the Basware team to push the integration through.
We had already spent years looking at ways to automate invoicing, but we didn't have the system actually to facilitate it. When we embarked on introducing the SAP system on our mainframe, it was the perfect time to re-open the idea of electronic invoicing. That led to the selection and implementation of the new Basware solution.
Greg Panigas, General Manager - Business Improvement, Suez Environment
Its powerful Track & Trace functionality records precisely when an invoice enters the system, then monitors every step of its journey. Suez can immediately see where an invoice is and what is causing the delay. With this visibility, the AP team can identify bottlenecks in processes and take appropriate action to get the payment made.
At the macro level, it is working very well; we are processing 20,000 invoices a month, and suppliers are getting paid. In fact, I think after the first month, we were hitting our on-time payment target rate of over 85%.Greg Panigas, General Manager - Business Improvement, Suez Environment.
The net result has been significantly improved supplier relations. With increases in the on-time payment rate, the number of difficult calls from suppliers asking where their invoices are has significantly reduced.
Suez now has a wider and more granular visibility over the entire invoice processing chain. This has enabled Suez to fine-tune the process, eliminating anything that commonly causes hold-ups.