Industry:
Retail & Leisure
Solutions:
AP Automation, E-Invoice Receiving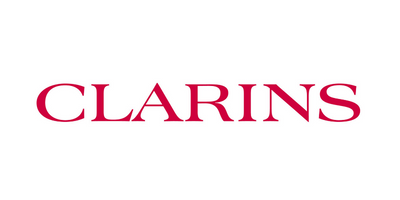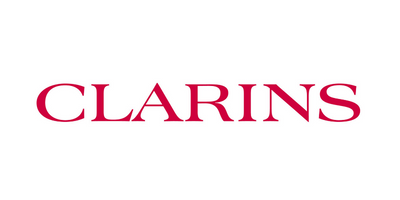 With the help of Basware and one of its integration partners, Fluxym, Clarins was able to transform its supplier accounting processes.
Clarins is one of the most prestigious beauty brands in the world. Present in 141 countries and ranked #1 in European luxury skincare, the company produces all its products in-house in France.​ The company prides itself on its strong customer relationships, ability to innovate, and dedication to responsible beauty.
As a successful business with a global presence, Clarins was processing over 60,000 invoices manually each year. ​It needed a new software solution – one that would help standardise and automate invoicing processes across multiple commercial entities.
1000+
Suppliers active on portal
7
Commercial entities onboarded
Clarins wanted to improve its relationships with suppliers as part of a wider CSR approach. To achieve this, they needed to standardise, centralise, and improve the reliability of supplier invoice processing. The ability to rationalise validation processes, monitor invoice processing progress, and track compliance with payment deadlines were vital.
Advised by a consulting agency that identified its functional and technical needs, Clarins launched a request for proposal in 2017 with several suppliers of procure-to-pay solutions.​ Clarins shortlisted two providers and presented them to a selection of subsidiaries and key users. Basware, alongside its integration partner, Fluxym, was selected.​
It was necessary to centralize the supplier invoice processing with one tool to standardize processes and gain real-time visibility on each invoice's progress.Emmanuelle Guay, Supplier Accounting Manager, Clarins​​​​
How Clarins achieved a harmonised AP process with Basware
In 2018 Clarins began implementing Basware AP Automation, and working with Fluxym, they began to rethink their supplier invoice processing from receipt to payment completely. Focusing on delivering a harmonized AP process across the group presented Clarins with the opportunity to standardize how invoices would be validated and processed.
We sincerely appreciated the availability of the Fluxym consultants...they guided us throughout the whole project, from specifications to the deployment of the solution and user training.Emmanuelle Guay, Supplier Accounting Manager, Clarins
It was determined that suppliers could either mail invoices to a scanning center for automatic invoice matching or email them directly. PDF, EDI, and XML invoice formats were integrated into the Basware solution, and two pilot projects were launched. The goal of the projects was to develop use cases for future larger-scale deployment.
One pilot project involved the IT department, which had many accounting cases (typology of purchases, fixed assets, etc.) and a high invoice volume. The other pilot project involved the international training department, which had a lower invoice volume but whose staff lacked time to process invoices due to frequent traveling.
According to Isadora Quesada, Head of Basware Functional Administration at Clarins, the results of both pilot projects were "quickly conclusive." Stakeholders gained full visibility on payment statuses, and suppliers could verify the delivery of invoices.
Building on the success of the pilots, the Basware platform was progressively implemented across the seven commercial entities at Clarins with Fluxym's integration support.
All stakeholders can now see the payment status in real-time and easily inform a supplier if necessary. Suppliers can also verify if their invoices were successfully delivered to Clarins.​Isadora Quesada, Head of Basware Functional Administration, Clarins
We wanted to stay as close as possible to the standard solution. And it was completely workable thanks to the smooth settings of Basware's AP Automation solution.
Arnaud Robine, Accounting Director France, Clarins
By the end of 2019, seven commercial entities had been equipped in France, representing around 30,000 annual invoices and more than 400 internal users (circa 300 verifiers and 100 approvers).
During the deployment, the solution and the portal were the subjects of intensive communication with suppliers. "To this day, more than 1,000+ suppliers have signed up on the portal," adds Arnaud Robine, Accounting Director (France) at Clarins.​
Cleansing of the supplier database upstream and the user training downstream have been fundamental to Clarins' success. Also, transparency with the teams across the business has been a critical feature. The time invested by the team leading the transition paid off, and the strong sponsorship of the CFO and project ambassadors assured the future use of the platform.