Industry:
Food & Beverage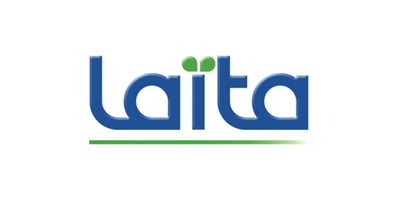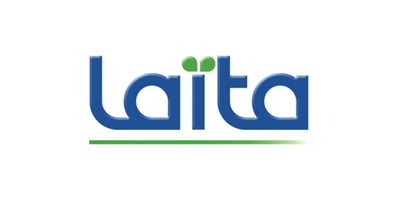 Choosing Basware as an off-the-shelf tool helped Laïta replace its in-house accounting software solution.
Laïta chose Basware because it met all their requirements and proved to be simple for their accountants to use.
With 1.5 billion liters of milk collected annually from 3,420 dairy producers, Laïta transforms and commercialises its dairy products at seven industrial sites throughout the Grand-Ouest area of France. The cooperative offers various product ranges for the agri-food, consumer, professional catering and animal feed markets, and has a turnover of 1.3 billion euros.
In 2014, following the merger of the cooperative's activities, the Even Group – the majority shareholder in Laïta – launched a project to reorganise and harmonise the group's financial processes.
The goal was to automate the processing of 150,000 supplier invoices received every year.
80%
Invoices processed automatically
Laïta's Challenges
With multiple sites and more than one distribution entity, Laïta required a simple business solution that would make administration easy.
They wanted to implement an off-the-shelf tool to replace its in-house accounting software solution developed on an AS400. After reviewing offers from several developers, Basware, supported by its integrator Syleg, was selected.
In particular Basware's accounting-orientated approach and ability to handle complex validation workflows convinced Laïta that Basware could support all their requirements.
Laïta was also impressed by the implementation and deployment proposal the Syleg teams put forward. This came with a clear blueprint for how Laïta's accounting and purchasing systems would be integrated with Basware.
How Laïta reached their invoice processing goals with Basware
The project launched in April 2014 and Basware's AP Automation solution was implemented progressively. The decision was made to start the project at single site with a low number of supplier invoices processed (8,000 documents annually, two accountants, 40 on-site validators and transversal validators at group level).​ ​
Helped by the Syleg teams, Laïta created specific validation workflows for the site and configured the Basware solution accordingly. This was then integrated with the purchasing and packaging management tools on site.​ ​
As part of a reorganization, a project of this magnitude really provides structure because it requires the delegation of power to be redefined, and therefore each stakeholder's role to be clarified." Anne Cotten, Accounting Manager, Laïta
With a successful implementation at the single site the platform was then rolled out to the remaining locations across 2015-16.​ By the end of the deployment Laïta had more than 300 validators and 10 accountants using the system.
Basware's history and knowledge of the world of automation really grabbed our attention. The solution, which takes a very accounting-oriented approach, met all our requirements, and proved to be simple to administer
Anne Cotten, Accounting Manager, Laïta
Results
The initial benefits were immediately apparent. In addition to making the accounting documents secure, the validation flow was so much more effective because it was no longer necessary for the validators to be physically present to validate the documents. Cotton explains, "in a few clicks, we can monitor the processing of invoices and update the suppliers on the payment status. The solution enables us to improve the traceability and the management of the invoicing."
The solution met all our requirements, and proved to be simple to administer by the accountants themselves." Anne Cotten, Accounting Manager, Laïta.
Laïta are now processing 150,000 invoices and are aiming to process 80% of invoices received automatically, right up to payment.
In addition to increasing productivity when managing payments, the long-term objective is to enter into a virtuous cycle of the automatic integration of accounting data.