Accounts Payable Automation solutions that make it all happen for companies delivering Consumer Products
The consumer goods industry has traditionally thought of innovation in terms of product development, manufacturing, or consumer interaction. Unfortunately, this meant financial innovation and the development of these processes never got much attention.
With Basware, now it all just happens. Our AP Automation solutions allow producers of consumer products to automate more tasks than other solution providers, creating a touchless experience with less human intervention and more efficient processes.
Our artificial intelligence (AI) and machine learning functionality is available at every stage in the process, so you can optimise processes and redirect limited resources to more strategic activities.
The benefits of AP Automation for the Consumer Goods sector


What can you achieve with Basware when True Automation happens?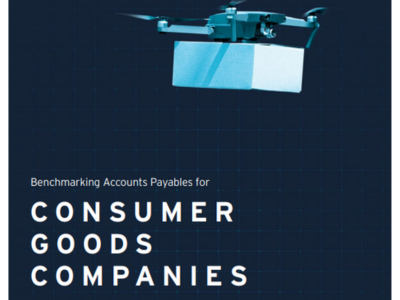 Consumer Goods Account Payables Benchmark Report
Consumer products are getting smarter, but are your AP processes? In this industry-specific benchmark report, we evaluate the 5 key performance indicators (KPIs) and benchmarks being achieved by consumer goods companies using Basware to automate their accounts payable processes. 
The key success factor for this project was how easily we could integrate Basware with our complex ERP environment. The Basware solution has proved incredibly flexible, providing a seamless integration with our existing systems.
Consumer Goods Factsheet
Now is the time to take consumer goods to the next level by automating your AP processes to lower processing costs, decrease exceptions, eliminate manual tasks, and redirect limited resources to more strategic activities.
In this factsheet, learn how Basware solutions deliver everything you need to streamline your processes, eliminate paper, drive efficiencies through automated invoices and more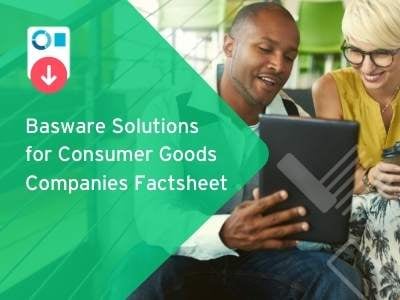 Why customers work with Basware to make automation happen
True Automation
Cutting-edge technology powered by AI & ML that eliminates all manual processes
Complete Coverage
Global compliance capabilities and the ability to integrate with 250 ERPs across more than 175 countries
Deeper Expertise
40 years of specialized experience implementing best practices and reducing risk across finance operations
FAQs
What other industries do you support with AP Automation?
At Basware, we are proud to deliver an AP Automation solution that's versatile to meet the needs of many industries. We firmly believe that no industry should be left out when it comes to streamlining their accounts payable processes, which is exactly what companies achieve with our solution.
Whether you're operating in the biopharma, construction, consumer goods, education, energy and utilities, financial services, healthcare, hospitality, manufacturing, oil and gas, real estate, retail and ecommerce, or transportation and logistics industry, rest assured, we've got you covered.
Each of these industries has unique needs and challenges, and our solutions are tailored to meet those specific demands. To see how we serve your industry, visit our industry-specific pages and explore how we can make a difference in your accounts payable operations.