Accounts Payable Automation solutions that make it all happen for Biopharma businesses
Pharmaceutical and biotechnology (biopharma) businesses are under growing pressure to demonstrate the value of its products and meet the increasing expectations of customers. To do this, they must optimise productivity and visibility throughout their financial processes.
With Basware, now it all just happens. Our AP Automation solutions allow Biopharma businesses to save time, resources, and costs by streamlining Accounts Payable processes, increasing accuracy, and eliminating manual processes – while ensuring full compliance and accountability.
The benefits of AP Automation for the Biopharma sector


What can you achieve with Basware when True Automation happens?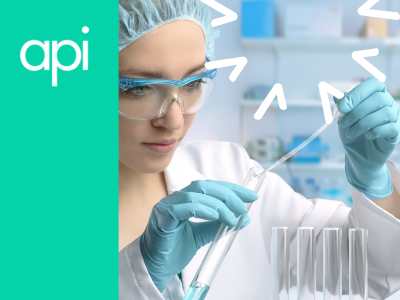 API Case Study
Before partnering with Basware, API used manual methods to process nearly 1.1 million invoices annually. This process was laborious, painfully slow, and time-consuming – not to mention costly!
Raymond Walker, API's Group Accounts Payable Manager, says "Basware AP Automation has truly transformed the way we do business. It has opened everyone's eyes to information we didn't have before and enabled us to take control of our AP operations. Thanks to Basware, we are benefitting from improved processes, increased accuracy, and significant annual savings."
Basware AP Automation stood out head and shoulders above the other solutions — no other was even a close second in terms of functionality and ease of use.
Biopharma Accounts Payable Benchmark Report
Biopharma products are getting smarter, but the industry often still relies on paper invoices and manual systems. In this benchmark report, we evaluate the 5 key performance indicators (KPIs) and benchmarks being achieved by biopharma companies using Basware to automate their accounts payable processes.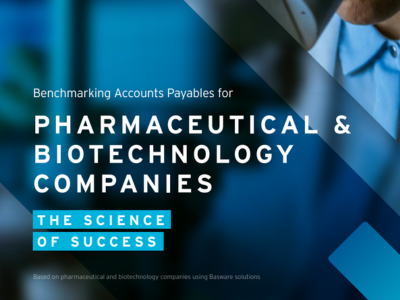 Why customers work with Basware to make automation happen
True Automation
Cutting-edge technology powered by AI & ML that eliminates all manual processes
Complete Coverage
Global compliance capabilities and the ability to integrate with 250 ERPs across more than 175 countries
Deeper Expertise
40 years of specialized experience implementing best practices and reducing risk across finance operations
FAQs
What other industries do you support with AP Automation?
At Basware, we are proud to deliver an AP Automation solution that's versatile to meet the needs of many industries. We firmly believe that no industry should be left out when it comes to streamlining their accounts payable processes, which is exactly what companies achieve with our solution.
Whether you're operating in the biopharma, construction, consumer goods, education, energy and utilities, financial services, healthcare, hospitality, manufacturing, oil and gas, real estate, retail and ecommerce, or transportation and logistics industry, rest assured, we've got you covered.
Each of these industries has unique needs and challenges, and our solutions are tailored to meet those specific demands. To see how we serve your industry, visit our industry-specific pages and explore how we can make a difference in your accounts payable operations.