Accounts Payable Automation Solutions that makes it all happen for Energy and Utilities businesses
The demand for energy has never been greater and as a result, energy and utility companies need to become more efficient than ever before if they want to keep up with demand. With 54% of the energy and utilities workforce saying they feel overworked, it's time to look into solutions that free up time.
Improving operational processes by moving towards digitisation and automation will save costs and drive efficiencies, today and in the future.
Energy and Utilities companies across the globe use Basware AP Automation solutions to automate their complex, labor-intensive invoice processes and stay compliant with regulatory change. Automating your accounts payable (AP) processes means lower processing costs, fewer exceptions, fewer manual tasks, and the ability to redirect limited resources to more strategic activities – like evaluating potential risk and taking preventative actions.
The benefits of AP Automation for the Energy and Utilities sector


What can you achieve with Basware when True Automation happens?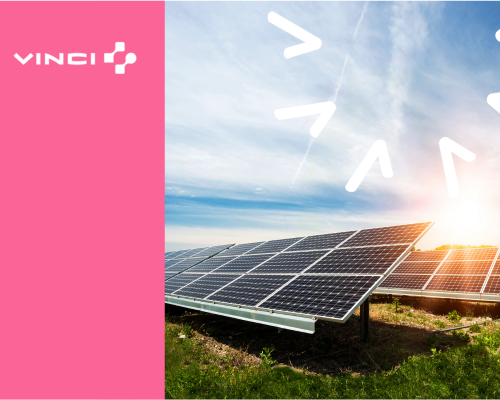 VINCI Case Study
VINCI Energies is a major global player in digital transformation and energy transition. With a presence in 52 countries, over the past decade, the company has experienced considerable growth, accelerated by over 100 acquisitions.
VINCI turned to Basware for a multi-channel, multi-protocol solution to send and receive scanned, PDF, and other invoice formats via portal and EDI.
Why customers work with Basware to make automation happen
True Automation
Cutting-edge technology powered by AI & ML that eliminates all manual processes
Complete Coverage
Global compliance capabilities and the ability to integrate with 250 ERPs across more than 175 countries
Deeper Expertise
40 years of specialized experience implementing best practices and reducing risk across finance operations
FAQs
What other industries do you support with AP Automation?
At Basware, we are proud to deliver an AP Automation solution that's versatile to meet the needs of many industries. We firmly believe that no industry should be left out when it comes to streamlining their accounts payable processes, which is exactly what companies achieve with our solution.
Whether you're operating in the biopharma, construction, consumer goods, education, energy and utilities, financial services, healthcare, hospitality, manufacturing, oil and gas, real estate, retail and ecommerce, or transportation and logistics industry, rest assured, we've got you covered.
Each of these industries has unique needs and challenges, and our solutions are tailored to meet those specific demands. To see how we serve your industry, visit our industry-specific pages and explore how we can make a difference in your accounts payable operations.